Are you looking for a unique product to maximize your projects' space? Do you want to create seamless transitions between indoor and outdoor living?
Imagine the ability to effortlessly eliminate walls in a matter of seconds, and enjoy more fresh air and natural sunlight. Consider Cover Glass USA, where we offer our Frameless Glass Doors to enhance and transform the way you live.
Our frameless glass doors are unlike any other product in current market – with no frames around our glass panels, we specialize in creating an "open concept" glass door system that freely slides and stacks at a 90˚ angle on the side. Opening to either the inside or the outside, each panel slides individually to the left or to the right, allowing the user to partially or completely open the system. Cover Glass USA's frameless glass doors offer clear, unobstructed views that transform spaces and allow one to live a more open lifestyle.
Applications
Frameless Glass Doors - Applications
Whether residential or commercial, new construction or remodel, our glass doors have transformed projects all over Southern California — from private homes, to restaurants, to storefronts, to office buildings, and high rise condos, customers love the ability to enjoy their space in a new, innovative way.
Residential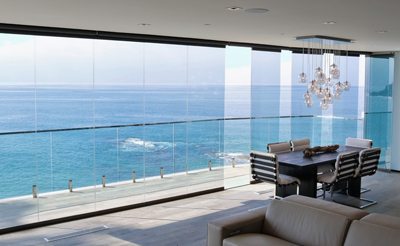 Our Frameless Glass Doors System instantly enhances visibility between spaces and can create a beautiful indoor outdoor living experience in any home. By eliminating a wall, replacing traditional sliding or French doors, or even a window, our Frameless Sliding Doors allow homeowners the opportunity to truly reconnect with the natural environment around them.
Restaurant & Storefronts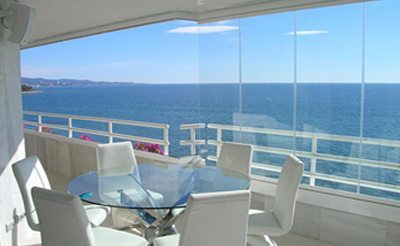 We provide a unique opportunity for restaurant and storefronts alike to attract customers and maximize commercial space. Whether creating an al fresco dining experience or attracting the attention of window shoppers, our Frameless Sliding Doors can be a valuable and dramatic design element.
Hotels and Resorts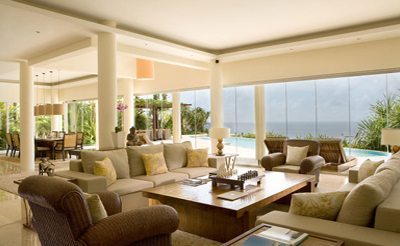 Cover Glass USA's Frameless Sliding Glass Door System offers endless possibilities for hotels and resorts. Take full advantage of the beautiful scenery around your property with completely unobstructed views. Our products can be used in lobbies, guest room balconies, suites, outdoor cabanas, or even in smaller window applications. Make your property stand above the competition, with our Frameless Sliding Glass Door Systems.
Window Systems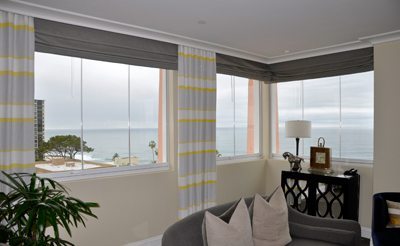 A smaller version of our Frameless Sliding Glass Doors can transform ordinary windows into an impactful statement in any commercial or residential property. For a modern-day replacement, consider opting for a Frameless Sliding Window.
Combination Systems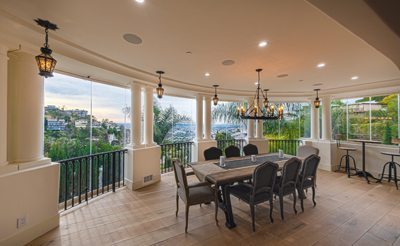 If you'd like both a sliding window and door system, our Frameless Sliding Glass Door Systems can be connected to a smaller window version of our system without a supporting wall or post. This combination is traditionally used in open kitchen transformations, but can also be used for a variety of other applications.
Counter Height Systems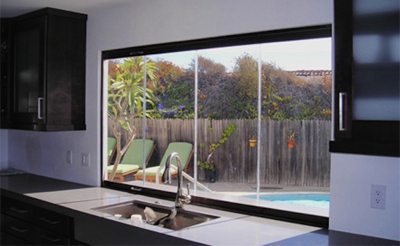 Our Counter Height System is a great feature to have, not only as an operable window, but additionally, as a pass through opening when entertaining outdoors. A Counter Height System creates a seamless pass through that maximizes countertop space, while allowing continued conversation from the inside to the outside.
Options
Folding Glass Windows - Options 
Since we custom design every Frameless Sliding Glass Door System to our client's needs, we have a variety of customizable options available for your selection.
Stacking and System Configurations
When it comes to design, nothing is standard with Cover Glass USA. We specialize in creating unique, custom systems for our clients, and can work with a variety of angles. There are thus a wide variety of systems we can configure depending upon your projects' needs.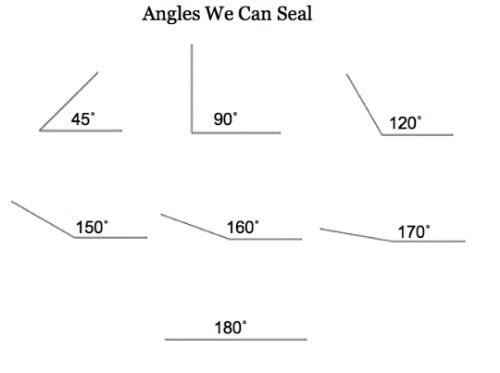 Shown above are a few examples of some of the frameless glass door systems we have custom built for our clients along with angles we can work with to ensure full closure. More designs available. As depicted, systems can be made to open and stack to either the interior or exterior, and slide to the left or right.
Panel Size
In order to find the best panel width for each system, we typically take the width of the proposed area, and divide it into equal sized panels. We generally recommend staying in between 22″ – 33″, simply due to the increased weight of the door as the panels increase in size. Depending on each individual job's needs, we do have the ability to create a panel at a minimum of 18″ wide and as wide as 34″.
The maximum/minimum height of our sliding glass panels can be up to 9′ 2″ tall; there is no minimum height per se, but we suggest a minimum of 2′ 6″ H. Our height is limited to 9′ 2″ because without the added structure of a frame at above that height, sometimes the glass will have a tendency to bow. As we want ensure our systems always operate smoothly, we choose to stay safe rather than sorry. Similarly, we recommend a minimum height of about 2′ 6″ tall so our internal operating systems remain fully functionable.
Locks
Our standard locking mechanisms are two deadbolts that lock both at the top and bottom of the first opening panel. This provides both an effective lock, and allows for the seamless look of our system to stay uninterrupted. With no floating handles to disrupt the frameless glass feel, the end result provides for exceptionally clear views. Alternatively, if you prefer a handle with key entry access from the outside, or a lock for every panel, we do have both of those options available.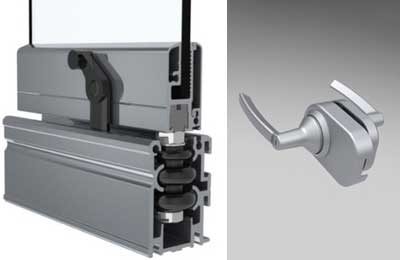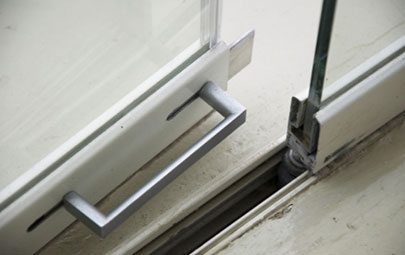 Track colors
Our standard colors that we always have in stock for our track are black, white, bronze, and silver/aluminum. For an additional charge, we can custom match almost any color based upon your needs.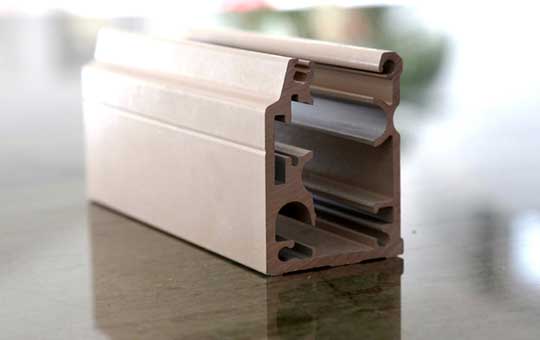 Glass colors
Depending on your property's exposure, you may want to use glass that has an additional tint on it, to assist with the level of protection from the rays of the sun. Our standard color is clear, but we also carry a light gray, light bronze, light blue glass, green glass, and a reflective bronze. We have samples of each color available at all our showroom locations for you to determine which color is right for your project. Regardless of your color selection, we always use a Low-E glass, to ensure you and your furniture will be protected from the sun.