Benefits
Uninterrupted Views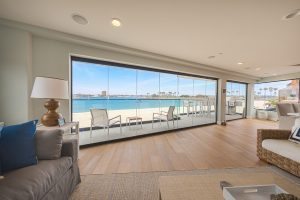 With no vertical frames to get in the way, you can enjoy the uninterrupted views that our high quality Folding Glass Doors gives you, while still being able to section off a space or protect your property from the weather. Your site line will always be clear, whether working from a private home office, watching the kids outside, or just taking in the outdoors from your bedroom on a cold winter morning — our Frameless Glass Doors are a great addition to enhance your visibility for any occasion.
Folding Glass Doors Add Value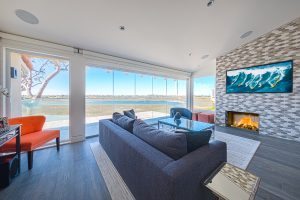 Adding Folding Glass Doors to your property adds considerable value by optimizing your open floor plan, adding to your livable space and enhancing your view. Say goodbye to traditional french patio doors and consider our Frameless Glass Patio Doors for any exterior application. Our Frameless Patio Doors add an incredible WOW factor that is unmatched by any other product on the market.
Safe Exterior Glass Walls
When you install our Frameless Sliding Glass Doors, not only will our tempered glass protect you from flying golf balls, but our lamination will work as a sound barrier that will greatly reduce the sound coming in when closed. Most importantly, unlike other single track sliding systems, our panels cannot be lifted from the track, and unless you request it otherwise, all our systems are made to lock from the inside only — making access impossible for potential intruders trying to get in. Rest assured that when you choose Cover Glass USA, you're getting a Frameless Sliding Glass Door that keeps you and loved ones protected.
Efficiently Stacked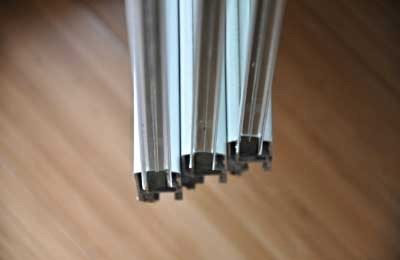 Exterior Glass Wall Systems only take up 1 inch per panel when stacked. Unlike other systems that might stack bulky, our frameless glass doors allow for the thinnest stack possible. Never again do you have to install french or sliding doors that only leave you with 40% of your opening accessible; with Cover Glass USA's Sliding Glass Panels, you get to take full advantage of the opening you're trying to create because of our efficient, 1 inch per panel stack.
Glass Doors Help Ventilation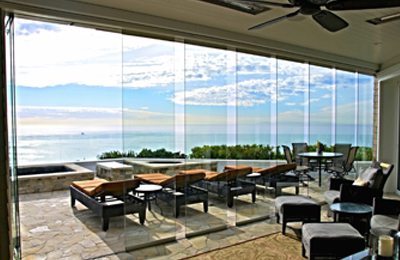 Inherent to the Cover Glass system is the ability to naturally ventilate the space you're in. Since each folding glass door panel slides individually, users have the unique ability to open one or a few panels to create gaps within their system for natural air flow. During the summer months, many of our clients also elect to take off the interlocking channels between the glass panels for a more permanent ventilation effect, and when a storm comes, will pop them back into place to seal accordingly. Additionally, our systems capability to slide each panel individually also allows for easy access for cleaning.
Features
Continuous Glass Doors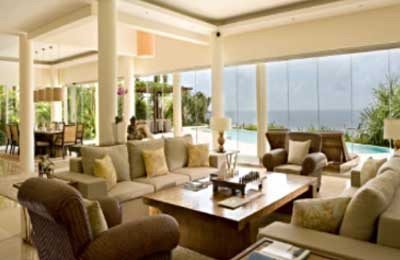 Experience a new level of clarity, as Cover Glass USA's folding glass doors have no vertical frames between the glass panels. Instead, they interlock directly into each adjacent panel with a UV protected translucent poly-carbonate channel that tightly seals, ensuring you're still protected against the elements and leaving your space free of bulky obstructions.
Flexible Track Design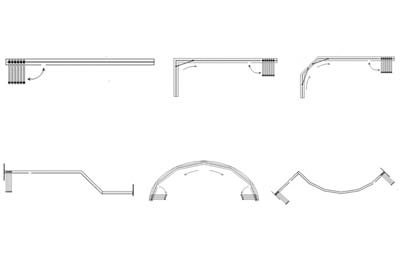 When it comes to design, nothing is standard with Cover Glass USA. We specialize in creating unique openings for our clients, and can work with a variety of angles. As long as we have the appropriate channel to seal the angle, consider your project done. We can build a custom frameless glass door that is perfect for your project.
Multiple Combinations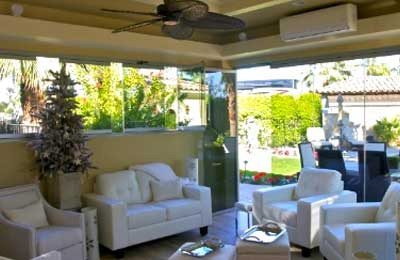 Because each folding glass door panel slides individually, Cover Glass USA's Frameless Sliding Glass Door Systems offer the unique ability to open your system however you see fit. Open one to use as a door, open a few or completely when entertaining, or create air gaps to get some fresh air in. The options are endless, and the choice is all yours.
Internal Locking Hardware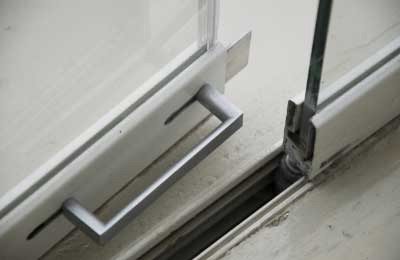 For an effective yet concealed look, our deadbolt locks both at the top and the bottom of the first panel to the inside of our glazing channel. This allows for the seamless look of our system to stay uninterrupted, while still ensuring your safety. Alternatively, if you prefer key entry access from the outside, or a lock for every panel, we do have an option for both.
Magnetic Stacking Panels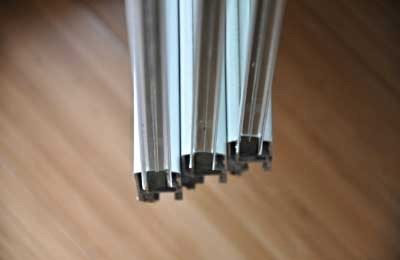 To protect our clients and their loved ones from potential injury, we've equipped each of our panels with high strength magnets, so as soon as you open and stack the panels, they magnetize together. This prevents the panels from flailing around if a strong gust of wind comes, or if anyone a bit clumsy happens to walk into them.