Our system is unlike any other product on the market – with no frames around our glass panels, we specialize in creating an "open concept" glass door system that freely slides and stacks at a 90˚ angle on the side.
Opening to either the inside or the outside, each glass panel slides individually to the left or to the right, allowing the user to partially or completely open the system. Cover Glass USA's Frameless Sliding Glass Door Systems offer clear, unobstructed views that transform spaces and allow one to live a more open lifestyle.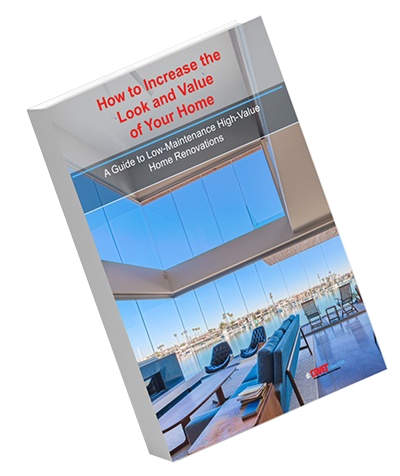 How to Increase the Look and Value of Your Home
A Guide to Low-Maintenance High-Value Home Renovations
Modernizing and updating the appearance and functionality of your home is important to avoiding value depreciation.
This home space guide includes:
Cost-effective renovation ideas
Photos and visuals
Return on investment information
Best practices